Rizwan Malik founded Seamless Ideas (previously known as 'Nadcoms') in 2015. Today that start-up has grown into a skilled international team of more than thirty employees working across Salesforce services, Digital marketing services and Product Design. Much of our success is due to the collaborative relationships we've built with our clients, who continue to develop their automation platforms with us. We proudly dedicate much time and energy into thoroughly understanding our clients' business and vision, becoming a trusted extension of their team.
Our vision is to become the go-to brand for organisations looking to digitally transform their processes; whether it's channel marketing, sales, customer service management or cross-organisational operations. We'll deliver this by bringing our approachable, accessible style of strategic guidance and technical expertise to every project we undertake.
2015

May

Registered as a Salesforce consulting partner

June

Appointed Rehman Ali as Salesforce Director and Muhammed Adil as Salesforce Client Services Director

2016

January

On-boarded Events Management client 'Smart Group' onto a digital transformational program across 6 business units

2017

June

On-boarded Transportation focused client '3T Logistics'

July

On-boarded High-tech Product HVAC Manufacturing global client 'Air20'

August

On-boarded Professional Services client 'CMSPI'

December

On-boarded Healthcare Retailing / eCommerce client 'AesthetiCare' onto a digital transformational program

2018

January

Completed Phase 2 of 'Air20''s digital transformation with full corporate website re-design

March

On-boarded Financial Services focused client 'Best International Group'

April

Became Design partner to start-up company, 'Moonie', delivering their branding, website, product packaging and photography.

June

On-boarded Chemical Product Manufacturing global client 'Engro Polymer & Chemicals' onto a digital transformational program

2019

July

Merged with a Digital Agency and team expansion to 30+

August

Established a new Digital Marketing Services division

September

Relaunch of brand 'Seamless Ideas' and new service value offerings

November

Invited by Salesforce EMEA Programs Director to present to EMEA Salesforce sales team (200+ attendees)

December

Became a Marketing Automation strategic partner for Cognition24

2020

January

Implemented Marketing Automation solution for Higher Education Peer-to-Peer software platform, 'Unibuddy'

February

On-boarded first United Arab Emirates based software technology client 'Omnix'

April

On-boarded Fundraising donation charity software platform 'MyTenNights' onto a large scale advertising and digital campaign

May

On-boarded multi-brand Product Manufacturing group 'Pilot Group' onto a digital transformational technology shift program

June

On-boarded South Korean-based product marketplace enterprise 'Coupang', overseeing and implementing Sales & Marketing Cloud products across domestic and global divisions

June

Designed UX/UI for Coupang's seller registration process

November

Delivered full website UX/UI design and delivery for bakery start-up, 'Coco Cookies'

December

Implemented full digital transformations for manufacturing clients, 'Exigo UK' and 'Britannia Mobility', featuring multi-channel e-commerce and social media integrations

December

We were delighted to work with Air2O once more, on the design of their Data Centre website

2021

March

On-boarded renewable energy provider, 'Push Energy', for digitisation of their corporate and industrial channel sales process

April

Delivered Salesforce implementation for exciting new Financial Services start-up, 'Viewture'
Arrange a FREE consultation
with our Consultants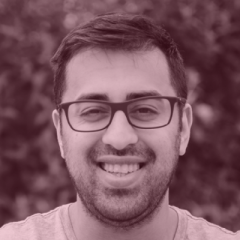 Rizwan Malik
Founder, CEO
With over ten years' Salesforce experience, Rizwan has grown Seamlessideas into a successful consultancy and strategic Salesforce partner.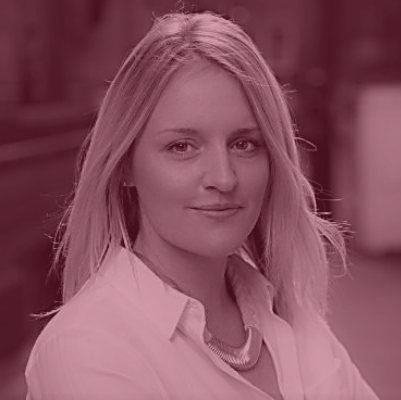 Jill Tracey
Program Management Lead
Jill's ten years' of experience in client-side Sales, Marketing and CRM provides an invaluable client-centric approach and understanding to program management.
Contact the team at Seamlessideas and let's talk CRM
Request a free consultation